Our History
Advanced Massage Therapeutics has been serving the San Diego, CA East County area since 2006 under the same owner.  We specialize in pain management (back, neck, headaches, etc.), relaxation and wellness. We offer relaxation as well as therapeutic massage for all of your needs! Select the therapist that best suits your needs.
What makes us better?
All therapists are experienced and educated beyond requirements
Our Hour massages are really an hour (not 50 minutes)
We use memory foam on our tables and head rests for your comfort
We give you hydrating tea or a bottle of water after each visit!
We give you Stretching guides specific to YOUR needs
We actually listen to what YOU want and focus on your input
---
The Team
Each therapist at Advanced Massage Therapeutics has gone beyond basic training requirements and each is State Certified. They have completed advanced training in their specialties and have years of practice. You can feel confident that you will receive safe, ethical, confidential and professional care.
We  are open 7 days a week!
---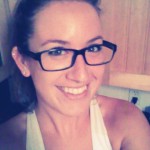 Danielle (Vreeland) Mendell, CMT is a California State Certified Massage Therapist. She is back from family leave on August 12. She grew up in Alpine, Ca where she regularly took dance classes for 15 years. By the time she was a freshman in high school, Danielle was set on becoming a massage therapist. Right out of high school she went to Mueller College of Holistic Studies here in San Diego and took a 1000 hour program to attain her Holistic Health Practitioner certification. Some of her favorite modalities are sports massage/deep tissue, neuro-muscular/myofacial release, Thai, and Swedish. Now she has taken her favorite principles and techniques from each one and blended them into her own therapeutic approach to the body; enjoyable and effective.  Danielle offers Deeper Therapeutic work in addition to the relaxation of massage.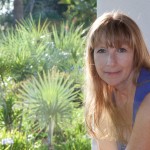 Kristi Ogden is a CA State certified (CMT) massage therapist who graduated from the International Professional School of Bodywork (IPSB) in San Diego, CA with over 1000 hours of education. She was an IT technical professional in the corporate world and has made a career change to massage therapy (considers herself to be semi-retired!).
She specializes in low back/hips, neck and shoulder work. Kristi uses a blend of Swedish, NMT (neuromuscular therapy) and Deep Tissue work to release and relax muscles. Being an energetic worker, she also maintains a positive attitude and passes that on to you! Treating the whole person is what accomplishes healing. Kristi offers Deep therapeutic massage as well as relaxation for your massage.

Samantha (Pecos) Bogart is a graduate of Pacific College of Oriental Medicine, where she completed over 1,000 hours of training. Samantha has blended her favorite massage modalities (deep tissue, Swedish, Thai and sports massage) together to create her own style. Customizing the session to her clients needs, Samantha uses a variety of different techniques and tools. This PCOM alumni, also enjoys incorporating spa techniques into a session. She is well trained in body scrubs, hot stone and aromatherapy. Outside of her world of massage, Samantha loves to spend time with her friends and family. Her love for animals is huge, if she could own a zoo she would (well, maybe).  Samantha hopes that one day she can open her own spa and wellness center. Until then, she is focused on growing her own clientele and putting them first. Samantha offers Deep therapeutic massage as well as relaxation.
Lisa Merrill graduated with honors from San Diego Mueller College's Holistic Healthcare Practitioner Program in 2010 and immediately began work for UCSD's Fitlife Department cutting her teeth working on student athletes, staff, and stressed out students. She remained there until mid- 2015 when she left to become her own entity working as an independent contractor at several well known hotels in San Diego, as well as home out call appointments. Although well versed in Swedish, deep tissue, pre-natal, hot stones, and reflexology, her specialty is therapeutic sports massage, pain management and trigger point therapy. She has incorporated techniques from all of her training to put together quite a unique custom massage designed to fit her clients needs whether addressing an injury, pure relaxation, or a mix of both! This is a second career for Lisa, she was a corporate event planner and professional singer in her "former" life…and firmly believes that deciding to go into massage therapy was a "calling" to help people heal. It gives her great satisfaction that she is now helping to make a difference in people's lives. Lisa is famous for telling her clients, "Massage is no longer a luxury any longer. With our stressful lives it has become a necessity. Get more massage!" Good advice to follow! Lisa offers Swedish, deep tissue, sports, pre-natal, reflexology, and trigger point therapy.
619-466-6566  8312 Lake Murray Blvd, Ste H, San Diego, CA  92119-3435